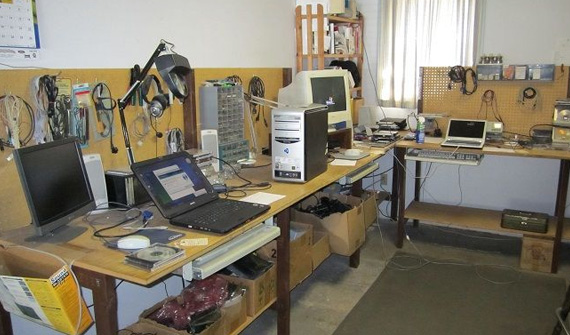 Jul 23,2020
Universal is the best IT Training Institute that provides this career oriented course to the students and develops them into a well-rounded personality, who is ready to tackle every situation in the corporate sector. You can choose the IT Course from Universal and make yourself ready for the most booming IT Industry in the world. we provide IT course with the latest technology, tools and expert facility.We have a team of highly experienced trainers who will train you to sort every IT problem. Our IT professional course is specially designed keeping in mind the quality factor and rise of Hardware-tech field. We shape our students as the IT engineer, who would be ready to enter into the IT field of work after the completion. We convert average students into first rate professional, who are ready to face challenges in IT field. Our teachers are familiar with the particular field of ITand groom you to become a technical service provider in different sectors. so you can easily serve in the IT IT sector and earn a lucrative amount. Don't try your luck in different sectors, just enroll in ITcourse and become a good IT engineer.
Universal is one of the pioneer IT Training Institute in Kathmandu Nepal. Since in 2000, Universal is able to create distinguished shapes in IT training domain across the Nepal. We are able to distinguish ourselves by providing international level of certified IT training, advance chip level IT training in Kathmandu.IT training courses, advance IT training courses such as basic to chip level IT training, IT training are one of the most demanding training programs for Computers ,Laptops and Cell phone are widely used in Nepal. The status of maintenance of such electronic devices is very poor in context of Nepal. There is lack of IT technical expertise in this sector.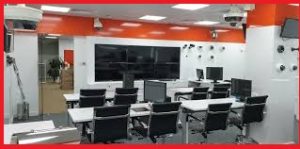 IT Training Course
What makes a great IT learning experience? Many say it's down to the teachers. At Training Universal, our experience and qualifications have enabled us to work with renowned companies to bring you the most integrated, practical approaches to learning in the industry. IT Training provide a wide variety of courses which are classroom based in a range of popular subjects such as computer repair,laptop repair & Cell phone repair, repair,Printer repair and much more.Our training centre is located in the pako newroad area of Kathmandu nepal. We know our students lead busy lives so we like to make life a bit easier and add flexible course times which run during the weekdays and weekends.Gaining certifications that are official and recognised within the technical industry can open many doors in the working world. The IT courses are designed in a goal orientated approach so it is clear exactly where you are heading and how you will get there.
Advantages of IT Training
The Advance IT industry is made up of businesses that assemble and manufacture computers and hardware. However it doesn't just stop there. The IT industry diversifies to incorporate: storage devices, keyboards, printers, monitors, Webcams and PC cameras, and even other useful machines.When you secure a role in this IT industry, you will need to possess fluid, up-to-date knowledge of recent advancements and innovations in the technology industry. Some of the roles that may appeal to you are: IT Performance Engineer, System Integration Engineer, Information Security engineer and much more.
IT is one of the fastest growing subjects around the world. From its theoretical and algorithmic foundations to cutting-edge development in robotics and intelligent systems, it is a wide field which needs an increasing number of suitably educated individuals to support it.This IT masters introduces you to a number of software and IT technologies and their real world applications. IT engineering is a discipline that combines aspects of both electrical engineering and computer science. Courses in this field are normally taken through a full undergraduate or graduate program.
Chip Level IT Training at Universal
IT engineering is typically a concentration within an Chip level IT and computer engineering or computer engineering program. The coursework of computer ITengineering and electrical engineering programs often overlaps, with such programs being heavy with science and mathematics courses, including those in calculus and physics. There's also a lot of laboratory instruction for science and engineering courses.
Students in a program focusing on IT engineering learn to design, create and test computer IT equipment, as well as researching and developing new technologies. Computer programming languages, digital logic gates, networking and computer operating systems are normally also studied.
Here are some main concepts covered in IT courses:
Circuitry and Ohm's Law
Sequential and combinational logic
Control systems
Computer programming
IT Training and Repairing domain in Nepal
This IT course aims to provide you with the knowledge and skills necessary to take up the challenges for development of future technologies such as repairing laptops, computers and smart phones. Laptops, computers, smart phones from all around the country is imported to Kathmandu for IT repairing. People from all around the country are facing difficulties in repairing their digital gadgets.Students will become familiar with the basic to advance concepts of circuits, systems and their applications. They will also analyze the tools necessary for creating electrical devices. Topics covered include IT training and repairing circuit analysis, flip-flops, logic circuits and the historical background of electrical/electronic IT engineering. Successful graduates of the course should be able to solve problems related to both electronics and electrical by learning the subjects related electronic engineering, embedded systems, computer architecture and machine learning. Universal feels necessity to build expert level IT repairing experts by providing extensively rich and live quality IT training in Nepal.
Why IT Training Courses in Universal ?
We are committed to providing our students with the best possible experience. We continue to invest in both our facilities and our innovative approach to education. Our students benefit from top level IT teaching, and resources and support designed to help them succeed. These range from our modern library and computing facilities to dedicated careers advice and our impressive Students. This IT course is designed to bridge the gap between electronics/IT engineering and computer science/software engineering, provide a technical education in the IT and software aspects of engineering. The course provides students with the knowledge and skills necessary to take up the challenges for development of future technologies. The course would be able to solve the problems related to both electronics and software by learning the subjects related Electronic Engineering, Mathematics, Embedded Systems, Computer Architecture and Security, Programming, Digital System Design etc.
We train you in the latest in-demand skill. We prepare you for the upcoming great career opportunities in the industry. You can pursue IT and networking course from Universal and give your career a kick start. We have a career-oriented latest curriculum, which will help you get enhanced skills to battle future hurdles. We have a great infrastructure, where you will get high-end facilities and technically advanced laboratories to learn. The ITcourses provide students with the opportunity to become highly qualified professionals who can think creatively and independently, ready to meet the challenges of the rapidly changing technological environment.
The IT program is divided into four levels. Level 1 deals with basic Card Level IT Training . Level 2 involves Component Level IT Training.The level total introduced with components that make a motherboard work such as Trasister, Diodes, capacitors, Inductors, resistors etc. and This chip level IT includes a mandatory four-week work experience practicum with a licensed technical company.
IT Training Center In Kathmandu,Nepal
Universal is a leading institute for computer IT and networking course. In order to help our students, we offer them world class education under the expert in the IT industry. Our specialization has given us the reputation of a leading IT Training Institute. We focus to enable the students to co-relate the theory with practical.If you will join our IT Courses, then you will get in-depth knowledge to understand the IT of the computers very deeply.The demand for the IT experts is increasing day by day in different industries. kathmandu being a nation capital has become a top city for IT engineers. So, join Universal and fulfill your dreams of becoming a IT engineer and working in a top company.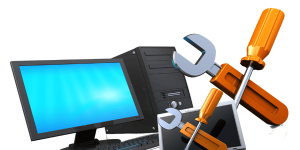 What is Hardware Components?
This blog post is about Components of a electronic system, in which we are sharing basic information about IT hardware components. It is the physical components of the system. Anything that can be touched is known as 'hardware' and here are some of the explained. Computer Cabinet: A cabinet is nothing but the case, either plastic or metallic enclosure that capsules almost all the other hardware. This is being replaced by 'all-in-one-eye' design that puts everything in one case. Computer Motherboard is a large IC board that connects the other small hardware with the other peripherals.
Card Level IT Training
The Card Level IT course has two key themes on Hardware  and software engineering, to meet the demand of industries to produce engineers with more versatile skill set. Under the IT theme, students will learn the basics of computer, analogue and digital electronics, circuit analysis theory and embedded system in the course. This course develops a full understanding of AC and DC electrical circuitry. Students learn to analyze complex electrical circuitry through Thevenin and Norton theorems and Kirchoff's current and voltage laws. Students will also become familiar with Very Large Scale Integrated (VLSI) systems and computer aided design (CAD) techniques.
Component Level IT Training
Component Level IT Training, more advanced electronics and embedded system design topics will be covered which will lead to advanced system design such as FPGA based design and System on Chip design. In this level a IT student is introduced with components that make a motherboard work such as Trasister, Diodes, capacitors, Inductors, resistors etc. The main objective of studying this Component level is to make future technicians understand the working principles of these components which will help them to diagnose the faults in these devices.
    3.Chip level IT Training
This course builds on core repairing level in which diagnosing a motherboard is explained, It is skills gained and enables participants to build, test and fault-find more complex Analogue n digital Electronic circuits. In this level one is made familiar with studying schematics, signals and data of a motherboard. It chip level technicians has a huge scope in Nepal.There are only few IT chip level technicians in Nepal.
   4.Circuit Level IT Training
Here students learn to use computer aided design and IT implementation devices to design complex digital systems. They also study about the circuits in laptops, computers and smart phones. Gaining the ability to understand the electronics circuits is very crucial when you want to reach to core level of IT repairing. This is an upper-level course that introduces the architecture, application and operation of microprocessors or microcomputers.
Here are the details of the IT Training services.
Hardware Services
Installation of materials and components
Purchase and replacement of damaged components.
Warranty material: computer transport to an authorized repair center
Warranty material: management of files with the manufacturer or with the authorized center
Software Support  Services
Implementation of backup systems
Resolves issues that prevent the computer from starting
Problems with starting programs
Software installation purchased by the customer
Migration of data between computers
Configuring new computers
Malware and viruses
Virus removal
Malware removal
Antivirus installation / reinstallation
Internet And Connections  Support  Services
Troubleshoot problems preventing Internet access
WiFi signal troubleshooting
Installation and troubleshooting of router / access point
E-mail troubleshooting
Migration of mailboxes to cloud services
Internet key troubleshooting
Navigation problems (access to sites, missing plugins, etc.)
Read More